News
Featured Article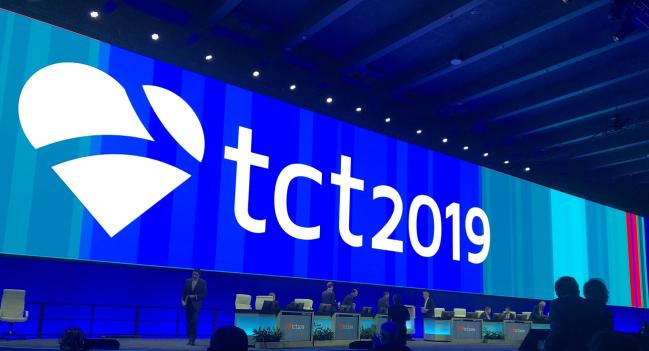 SAN FRANCISCO, CA—Patients with ACS who undergo PCI may do just fine on ticagrelor monotherapy after a month of dual antiplatelet therapy (DAPT), suggests a post hoc analysis of the GLOBAL LEADERS trial, focused on this higher-risk group.
Giving intravenous morphine for chest pain in STEMI patients undergoing primary PCI does not increase the short-term risk of mortality, a systemic review and meta-analysis suggests.
It's been more than six weeks since Zantac and generic formulas of ranitidine were pulled from pharmacy shelves due to carcinogenic impurities, but physicians in Pittsburgh aren't convinced the recalls are over.
Here is the list of the most popular content on the Diagnostic and Interventional Cardiology (DAIC) magazine website from the month of October 2019. This is based on the website's 231,423 pageviews for the month:
Direct current cardioversion for symptomatic atrial fibrillation or flutter is feasible and safe in patients implanted with the Watchman left atrial appendage (LAA) occlusion device, even in the absence of oral anticoagulation, a small multicenter study suggests.
The past year has seen a whole lot of change for the field of cardiology, but it's hard to discern where that leaves us as we prepare for 2020. MedAxiom President Jerry Blackwell, MD, MBA, helped clarify the situation at the organization's annual fall meeting this October.
An international group of experts is advocating for the use of CT as standard of care for preprocedural imaging in patients with A-fib undergoing left atrial appendage occlusion (LAAO) for the prevention of stroke.
Research out of Brigham and Women's Hospital in Boston found heart failure patients who self-identify as black, Latinx or female are less likely to be admitted to the hospital's cardiology department, suggesting admission bias might be a partial contributor to known racial disparities in HF outcomes.
Patients who have both aortic stenosis and some degree of aortic regurgitation, so-called mixed aortic valve disease (MAVD), appear to have better survival after TAVR than those with pure aortic stenosis, new research suggests.
The combo drug sacubitril/valsartan was associated with early improvements in health status in a study of nearly 4,000 patients with heart failure with reduced ejection fraction (HFrEF).
Patients with STEMI presenting to the hospital in the middle of the night or on the weekend fare just as well as those treated during regular working hours, according to results from a large French hospital.
Stay Up-To-Date on jobs and industry news.
Sign up for the CathLab.com newsletter today!