DAIC Articles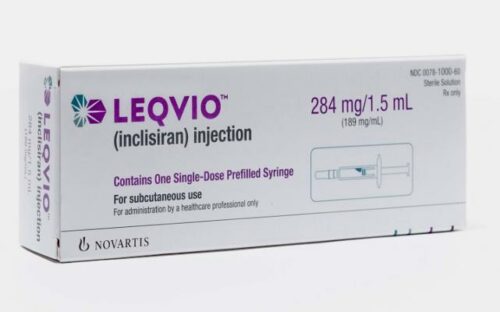 FDA Clears Novartis Inclisiran to Lower Cholesterol With Only Two Doses a Year
The U.S. Food and Drug Administration (FDA) has cleared Novartis' inclisiran (Leqvio), the first  small interfering RNA (siRNA) therapy to lower low-density lipoprotein cholesterol (LDL-C) with two doses a year, after an initial dose and one at three months.
Study Compares Interventional Pulmonary Embolism Therapy in Combination With Anticoagulation to Anticoagulation Alone
Boston Scientific Corp. has commenced enrollment in the HI-PEITHO clinical trial, a collaborative research study with the Pulmonary Embolism Response Team (PERT) Consortium and the University Medical Center of the Johannes Gutenberg University of Mainz comparing use of the EkoSonic Endovascular System in combination with anticoagulation to anticoagulation alone for the treatment of acute, intermediate-high-risk […]
Stay Up-To-Date on jobs and industry news.
Sign up for the CathLab.com newsletter today!