Product Education
CathLab.com recognizes that today's cardiac and vascular professionals are working in a field that is continually evolving in terms of diagnostic, interventional, and therapeutic procedures and patient care. New products and technologies are introduced and adopted every day.
Product education is a critical part of your success and growth. This page was designed for cardiac and vascular nurses, technologists, educators, managers, and directors, to share the latest product insights, news, and education.
Check out the products below and check back often for new and updated information on products and services. Know of a product you'd like us to add? Contact us and let us know.
FEATURED PRODUCT
Fractional Flow Reserve (FFR)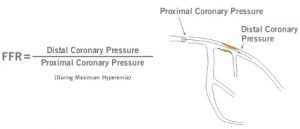 Fractional flow reserve (FFR) is a technique used in cardiac catheterization to measure pressure differences across a coronary artery stenosis. Fractional flow reserve (FFR) measurement involves determining the ratio between the maximum achievable bloo …
Stay Up-To-Date on jobs and industry news.
Sign up for the CathLab.com newsletter today!