Cath Lab Digest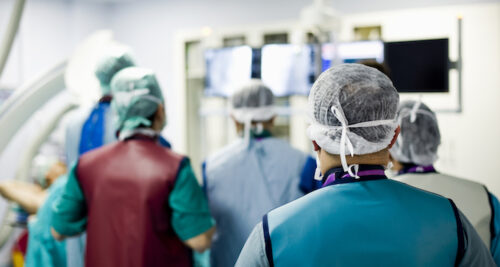 We Need to Start an Educational Conversation: Frameworks for Orientation Success in the Cardiac Catheterization Lab (Part I)
There is a significant need for effective orientation frameworks for the cath lab professional. Within the field of educational theory, the emerging appreciation and recognition of adult learning theory, transition programs, and higher reliability principles of experiential learning all illustrate how this need is even more imperative.
Radial Access Management of Tortuous Brachiocephalic Artery During STEMI Involving Anomalous Right Coronary Artery
Radial access has been shown to improve outcome by not only lowering the risk of bleeding during coronary intervention, but also by improving mortality in STEMI patients. Dealing with tortuous arteries requires a level of experience that can be obtained by using radial access in older female patients during elective cases and building a protocol […]
Stay Up-To-Date on jobs and industry news.
Sign up for the CathLab.com newsletter today!