Merck Manuals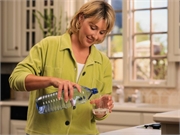 'Intermittent Fasting' Diet Could Boost Your Health
Here comes the new year, and with it hordes of folks looking for ways to fulfill resolutions to eat healthy. Intermittent fasting is a legitimate option they might want to consider, claims a new review in the Dec. 26 issue of the New England Journal of Medicine.
Stay Up-To-Date on jobs and industry news.
Sign up for the CathLab.com newsletter today!