2B3A Inhibitors
Major categories of antithrombotic therapy include agents that target any one of three main components of the thrombotic process: thrombin, platelets, or fibrin.
Classified as:
IIb/IIIa (tirofiban, eptifibatide, abciximab) inhibitors
Antiplatelet agents
Thrombin inhibitors
Glycoprotein IIb/IIIa Inhibitors are a class of antiplatelet agents that prevent platelet aggregation and thrombus formation.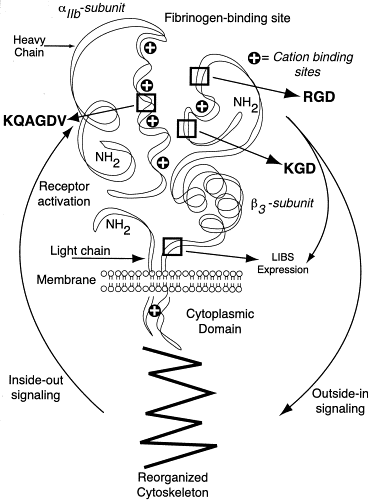 Injury to the endothelium exposes receptors that promote the adhesion of platelets at the site of injury. The platelet surface is where all the chain reactions in the coagulation cascade occur. Activated platelets express 80,000 receptor sites per platelet when trying to adhere and aggregate. During platelet activation glycoprotein 2b/3a (GP Iib/IIIa) receptors are activated allowing fibrinogen molecules and Von Willebrand factor link adjacent platelets to form an aggregate. The process of aggregation takes place within 15-20 seconds of the injury, binding the platelets together that ultimately results in the formation of a thrombus (clot).
*Click here to view our Terms of Use and Video Disclaimer
Manufacturers / Products
Products

ReoPro (abciximab)
Products

Integrilin (eptifibatide)