RN – Cath Lab
Full-Time, Days
Penn Medicine is dedicated to our tripartite mission of providing the highest level of care to patients, conducting innovative research, and educating future leaders in the field of medicine. Working for this leading academic medical center means collaboration with top clinical, technical and business professionals across all disciplines.
Today at Penn Medicine, someone will make a breakthrough. Someone will heal a heart, deliver hopeful news, and give comfort and reassurance. Our employees shape our future each day. Are you living your life's work?
Position Description:
Chester County Hospital has an opportunity for an experienced RN to assist in diagnostic and interventional cardiac cath procedures as well as vascular and electrophysiology device implants.
In this role, you will also perform emergency procedures such as emergent percutaneous cardiac and peripheral interventions, IAB insertion, pericardiocentesis and temporary pacemaker insertion.
Requirements:
BSN
Current Pennsylvania RN license
BLS and ACLS certifications
Demonstrate cardiovascular knowledge in physical assessment
2+ yrs of interventional cardiac cath lab experience preferred
Training in hemodynamic monitoring
Competency in 12-Lead EKG interpretation and dysrhythmia interpretation
Computer proficiency
Strong communication and interpersonal skills
RCIS and/or CCRN preferred
Additional Information:
We believe that the best care for our patients starts with the best care for our employees. Our employee benefits programs help our employees get healthy and stay healthy. We offer a comprehensive compensation and benefits program that includes one of the finest prepaid tuition assistance programs in the region. Penn Medicine employees are actively engaged and committed to our mission. Together we will continue to make medical advances that help people live longer, healthier lives.
To apply for this West Chester-based position, visit:
Click on Search Career Opportunities, and search on Job ID# 72994.
Live Your Life's Work
EOE/AA, Minority/Female/Disabled/Veteran
---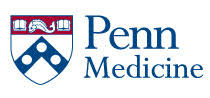 Penn Medicine is one of the world's leading academic medical centers, dedicated to the related missions of medical education, biomedical research, and excellence in patient care. Penn Medicine consists of the Raymond and Ruth Perelman School of Medicine at the University of Pennsylvania (founded in 1765 as the nation's first medical school) and the University of Pennsylvania Health System, which together form a $7.8 billion enterprise.
The Perelman School of Medicine has been ranked among the top medical schools in the United States for more than 20 years, according to U.S. News & World Report's survey of research-oriented medical schools. The School is consistently among the nation's top recipients of funding from the National Institutes of Health, with $405 million awarded in the 2017 fiscal year.
The University of Pennsylvania Health System's patient care facilities include: The Hospital of the University of Pennsylvania and Penn Presbyterian Medical Center — which are recognized as one of the nation's top "Honor Roll" hospitals by U.S. News & World Report — Chester County Hospital; Lancaster General Health; Penn Medicine Princeton Health; Penn Wissahickon Hospice; and Pennsylvania Hospital – the nation's first hospital, founded in 1751. Additional affiliated inpatient care facilities and services throughout the Philadelphia region include Good Shepherd Penn Partners, a partnership between Good Shepherd Rehabilitation Network and Penn Medicine, and Princeton House Behavioral Health, a leading provider of highly skilled and compassionate behavioral healthcare.
Penn Medicine is committed to improving lives and health through a variety of community-based programs and activities. In fiscal year 2017, Penn Medicine provided $500 million to benefit our community.