Cardiac Rhythm News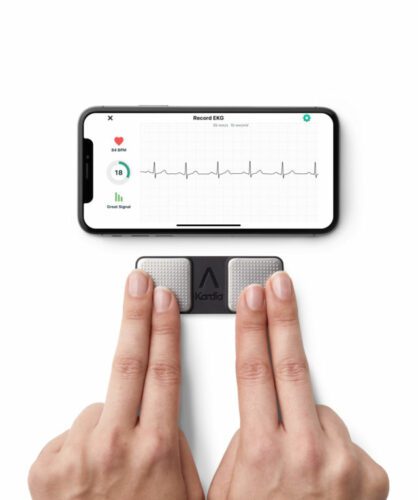 NICE approves KardiaMobile for AF detection in patients with suspected paroxysmal AF
The National Institute for Health and Care Excellence (NICE) has issued Medical Technologies Guidance (MTG) recommending KardiaMobile (AliveCor) as an option for detecting atrial fibrillation (AF) in patients with suspected paroxysmal AF, who present with symptoms such as palpitations and are referred for ambulatory ECG monitoring by a clinician.
Abbott's Amplatzer Talisman gains FDA approval
Abbott has announced that the US Food and Drug Administration (FDA) has approved the company's Amplatzer Talisman PFO Occlusion System to treat people with a patent foramen ovale (PFO)—a small opening between the upper chambers of the heart—who are at risk of recurrent ischaemic stroke.
Tyrx envelope shown to be cost effective in European healthcare markets
Economic analyses from the WRAP-IT study, sponsored by Medtronic, demonstrate the Tyrx cardiac absorbable antibacterial envelope's (Tyrx Envelope) cost effectiveness in European markets for patients at increased risk of infections.
Stay Up-To-Date on jobs and industry news.
Sign up for the CathLab.com newsletter today!